Women in Sport Aotearoa
Leading gender equity in New Zealand and promoting sport for women globally
The espnW Global Sports Mentoring Program changed my life
Julie Paterson, now CEO of Tennis New Zealand, said the espnW Global Sports Mentoring Program changed her life. During her exchange, she was mentored by Deborah Slaner Larkin, CEO of the Women's Sports Foundation in New York and was so inspired by the organization's work that she returned to New Zealand and established Women in Sport Aotearoa (WISPA), along with Massey University Professor and researcher, Sarah Leberman. WISPA is New Zealand's leading advocacy group dedicated to gender equity in sport. In just two years, WISPA has grown substantially and recently played a key role as a consultant in the Government of New Zealand's new Women and Girls in Sport and Active Recreation Strategy, which was launched by New Zealand Prime Minister Jacinda Ardern in October 2018, along with a $10 million NZD funding commitment by Sport New Zealand.
Not only is WISPA leading gender equity efforts in New Zealand, but the young organization is taking a role in the global effort to promote sport for women and girls. In September 2018, WISPA became the delivery agent of the International Working Group on Women and Sport (IWG) Secretariat and Conference 2018-22, after New Zealand won the hosting rights. Supporting the IWG is as a key priority within Sport New Zealand's published commitments to the new Women and Girls in Sport and Active Recreation Strategy, providing a trigger for change.
"In 2022, over 1200 dignitaries and influencers from around the world will arrive in Auckland for the IWG Conference, set to review and discuss progress for women and girls in sport around the world," said WISPA CEO Rachel Froggatt. "Not only will New Zealand be evaluated on its handling of the Secretariat, delegates will expect us to showcase what we have achieved locally and report against key priorities in the new strategy."
Over the next four years, WISPA's responsibilities will include delivery of the IWG Strategic Plan and Conference, plus global advocacy programmes, support for the IWG Global Governing Board and overall stewardship of the 600+ organisations and individuals that have signed the Brighton Declaration on Women in Sport. The Declaration was updated at Helsinki 2014 and the overriding aim is to develop a sporting culture that enables and values the full involvement of women in every aspect of sport. Major signatories to the Declaration include UN Women, the Commonwealth Heads of Government, UNESCO, the International Olympic and Paralympic Committees (IOC/IPC) and FIFA.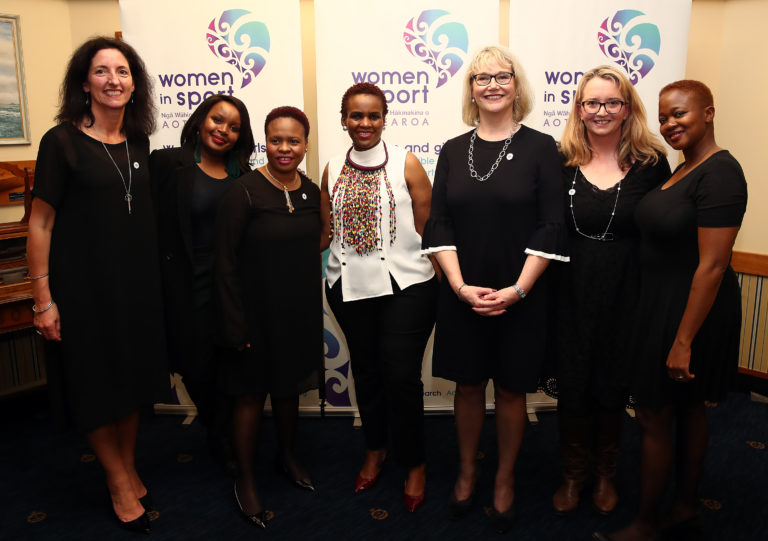 "Being selected for the GSMP not only gave me the spark of inspiration for Women in Sport Aotearoa, but also the courage to follow through on the commitment I made in front of my fellow alumni and the mentors for the programme," said Julie Paterson.  "If I had not attended the programme I may never have met Sarah, and Women in Sport Aotearoa may never have been established.  The past three years has been completely beyond anything I imagined could happen."